We are a trusted community of parents, carers, career coaches, legal experts, thought leaders and supportive friends.
Grace Papers is designed for working parents and caregivers, by working parents and caregivers. We are here to provide you with support, knowledge and confidence – and a vision and plan – for your career ambition, that still gives you the freedom to care for self, care for others and care for the community.
Learn more about how we support parents and carers via our Employee Experience Platform.
Research shows that taking parental leave and working flexibly can expose you to unintended biases that can impact your career goals. It's a systemic issue, but our strategies, guidance and support ensure you keep in touch and remain visible to keep your career on track.
Find out how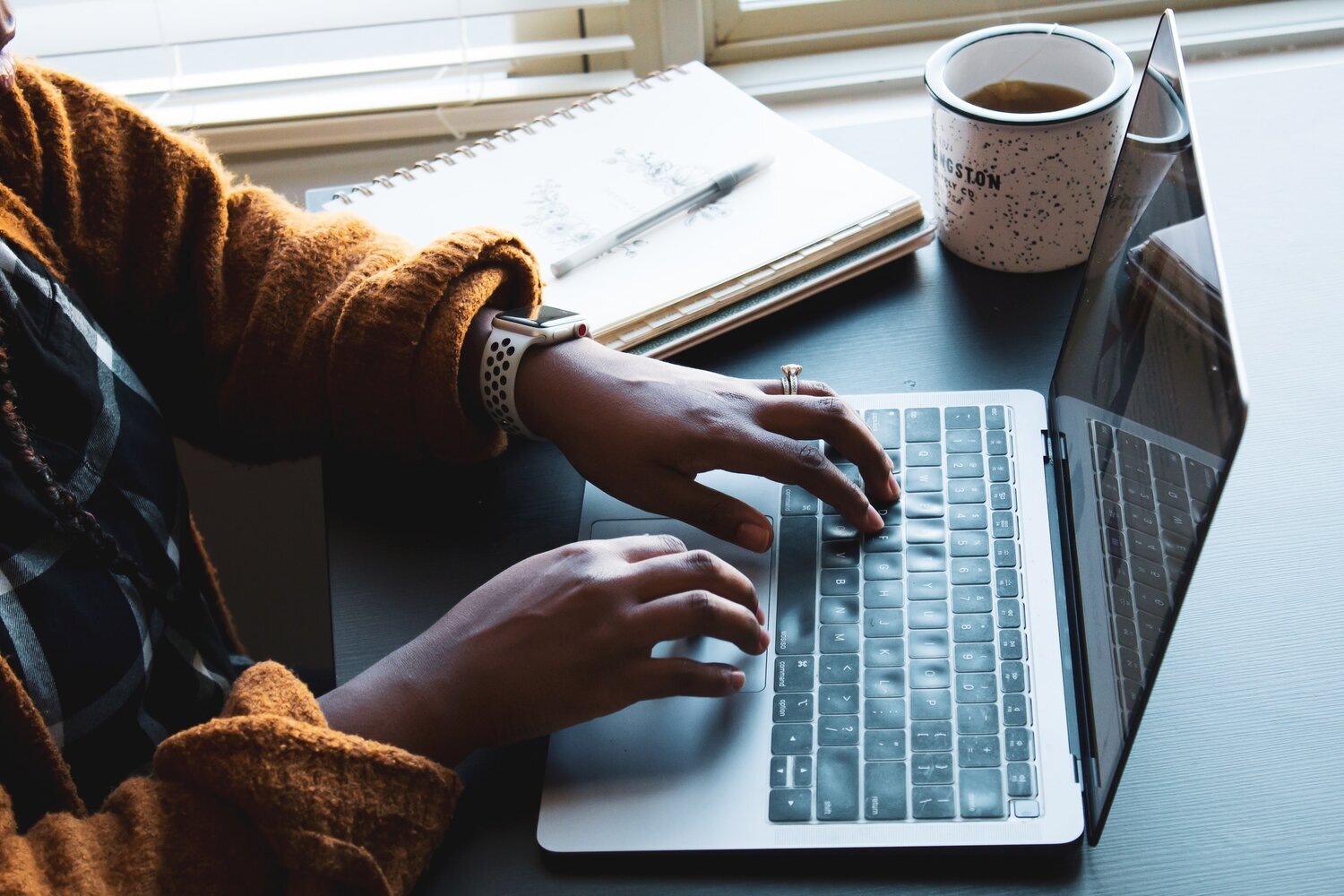 In 2017, the Pew Research Center sat down with 4573 Americans and asked them to list three adjectives to describe how men and women should and shouldn't be. The questionnaire revealed positive attributes for a woman included 'kindness', 'compassion' and 'responsibility'.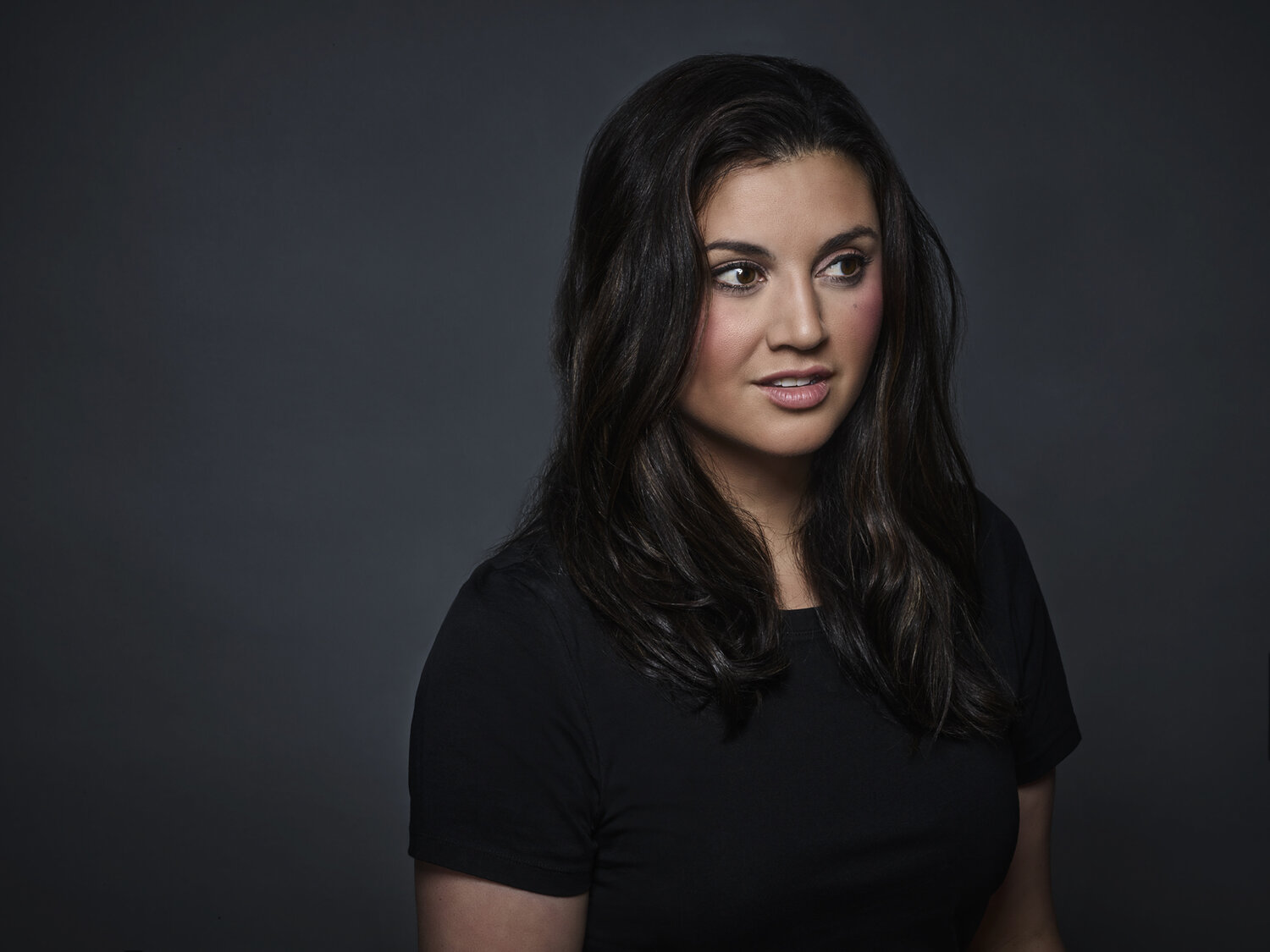 Author, presenter and political commentator, Jamila Rizvi is fast becoming one of the leading voices in Australian media. From her role as chief creative officer for Future Women and a regular commentator on The Project, The Drum, Today and Q&A to author of the best-selling Not Just Lucky and The Motherhood, Jamila is one to watch. We sat down with the policy advisor turned women's advocate to discuss the steps she has taken to truly 'own' her achievements, and what she wants other women to know.
Live Coaching regular and CEO of Real Estate Industry Partners, Sadhana Smiles, reflects on International Women's Day, the corporate world dragging their feet, and choosing to challenge for more.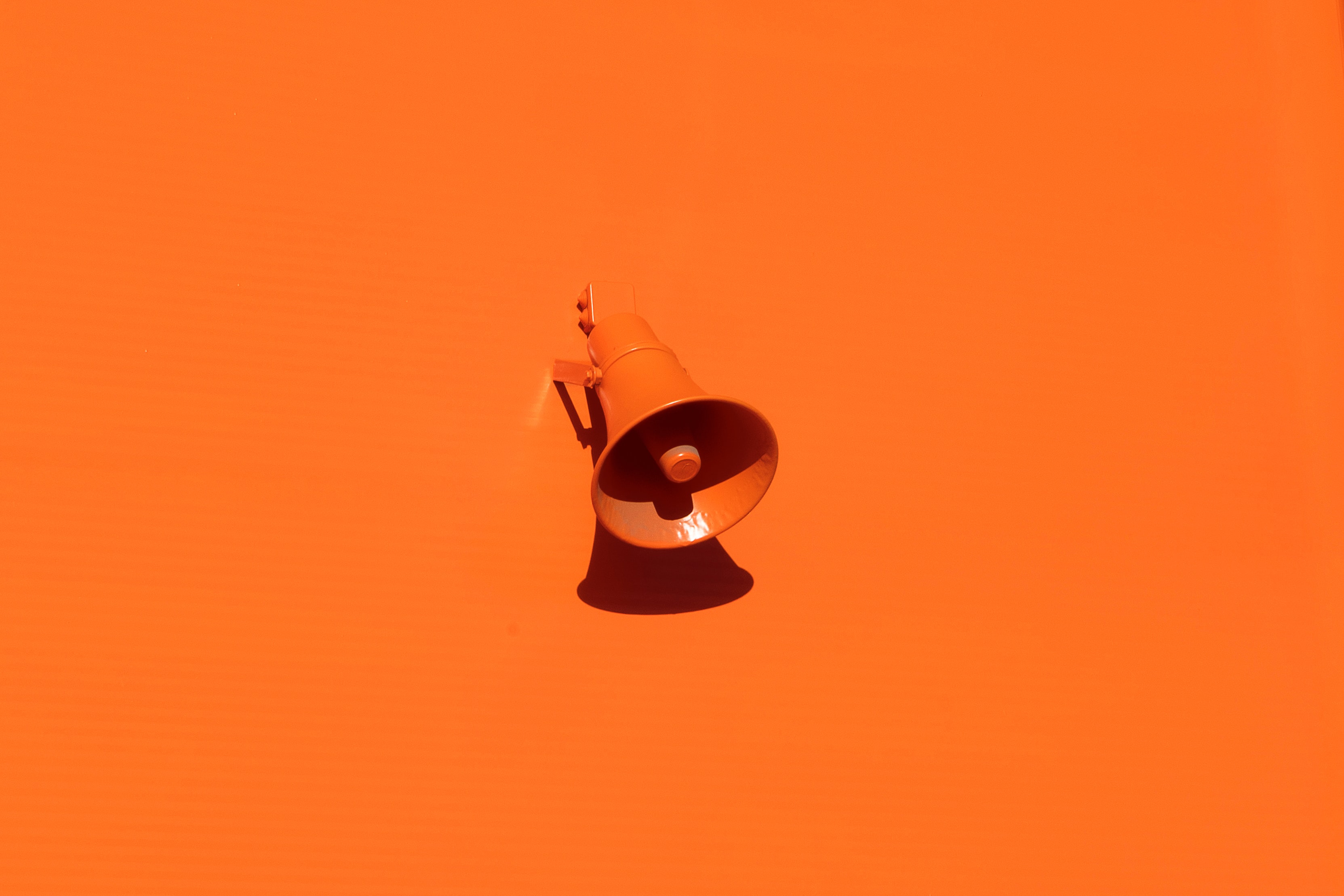 "Remember you have the power and you have the control. It's your voice, it's your story, and nobody else can tell it, and they can't tell you how to tell it." - Grace Tames, 2021 Australian of the Year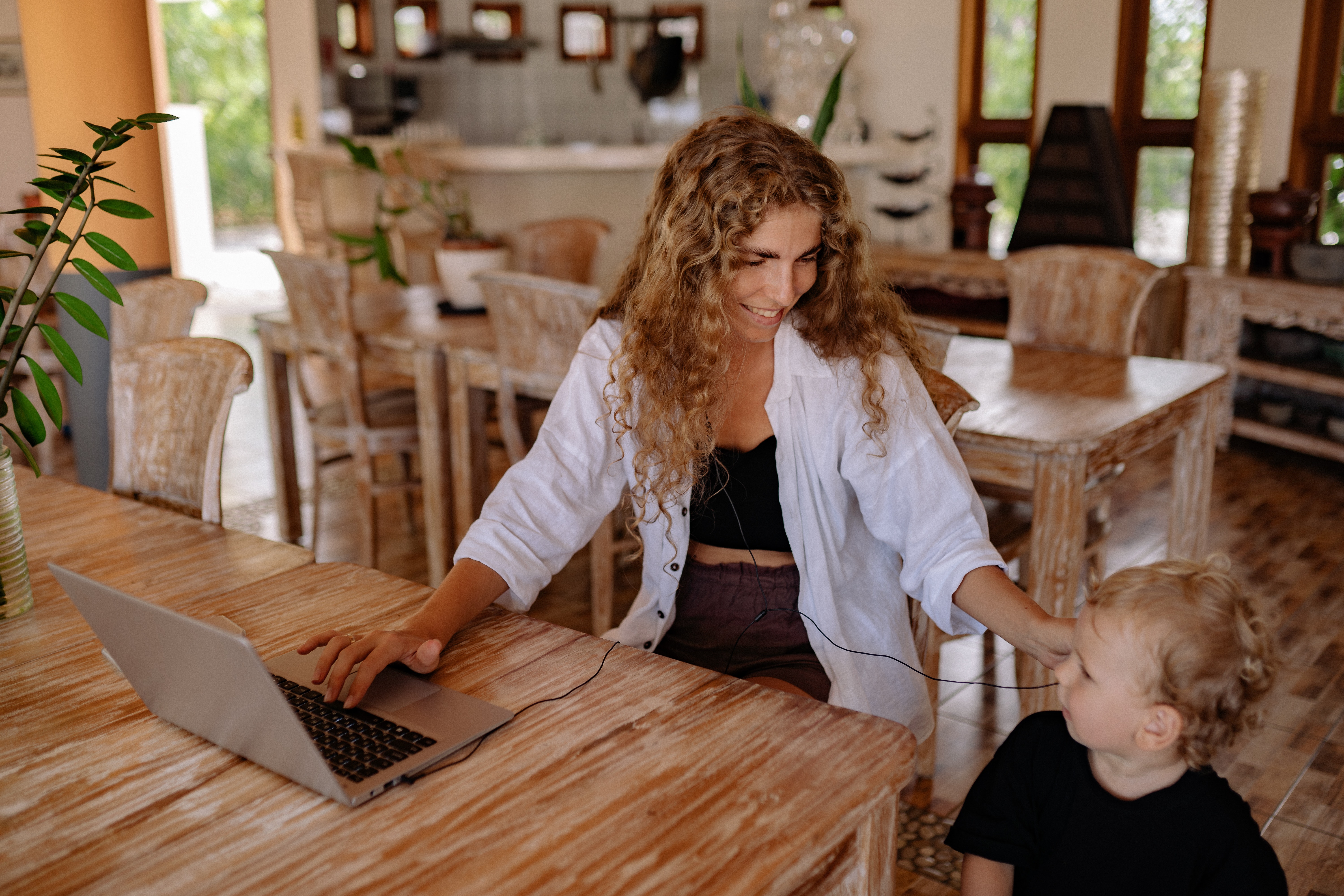 So many women sadly start questioning their worth when returning to the workplace following a period of parental leave - so how can we support them to re-enter and stay in the workforce with confidence?
We spoke with Adam Fennessy, husband, father of three, Victorian Public Sector Commissioner at Victorian Public Sector Commission, to find out more about his experience of championing change in the workplace.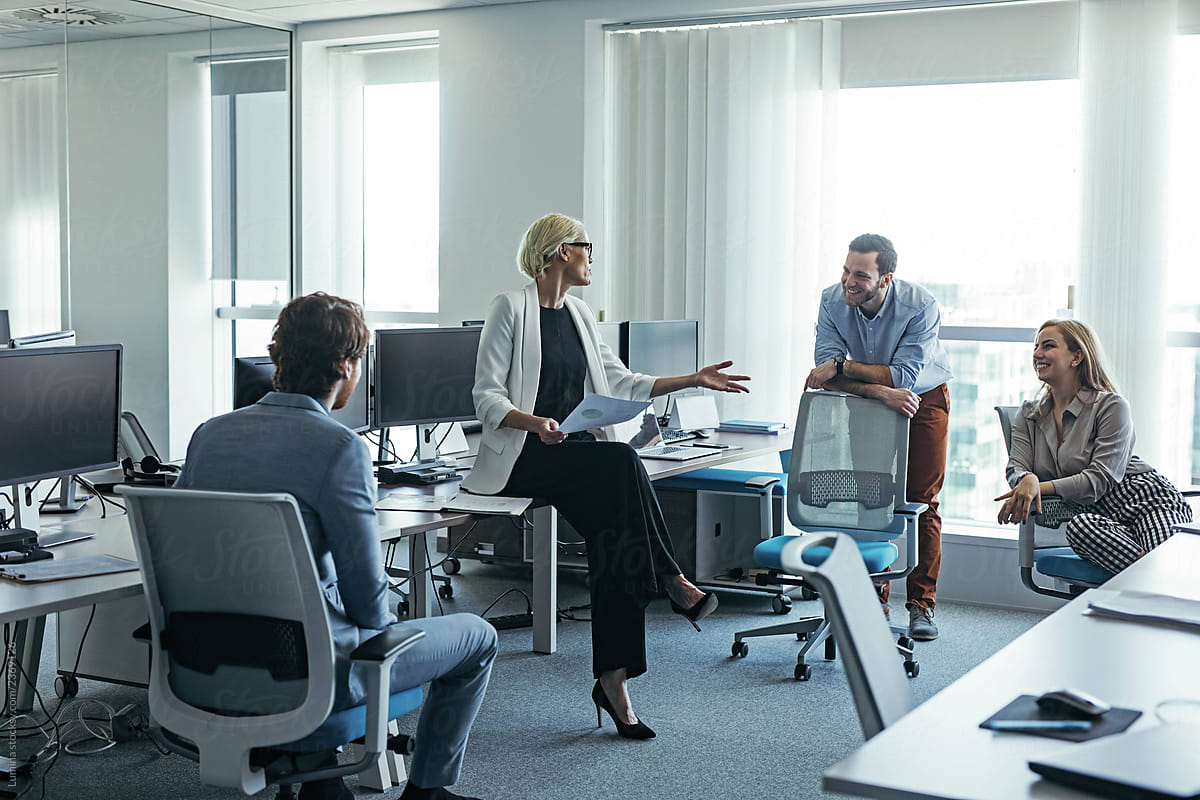 Almost every person I've ever coached in the lead up to parental leave has shared with me one of two things. Either, they want the person who's performing their role to be good...but not quite as good as them. Or, their work is being distributed amongst their whole team...how will they get it back when they return from parental leave?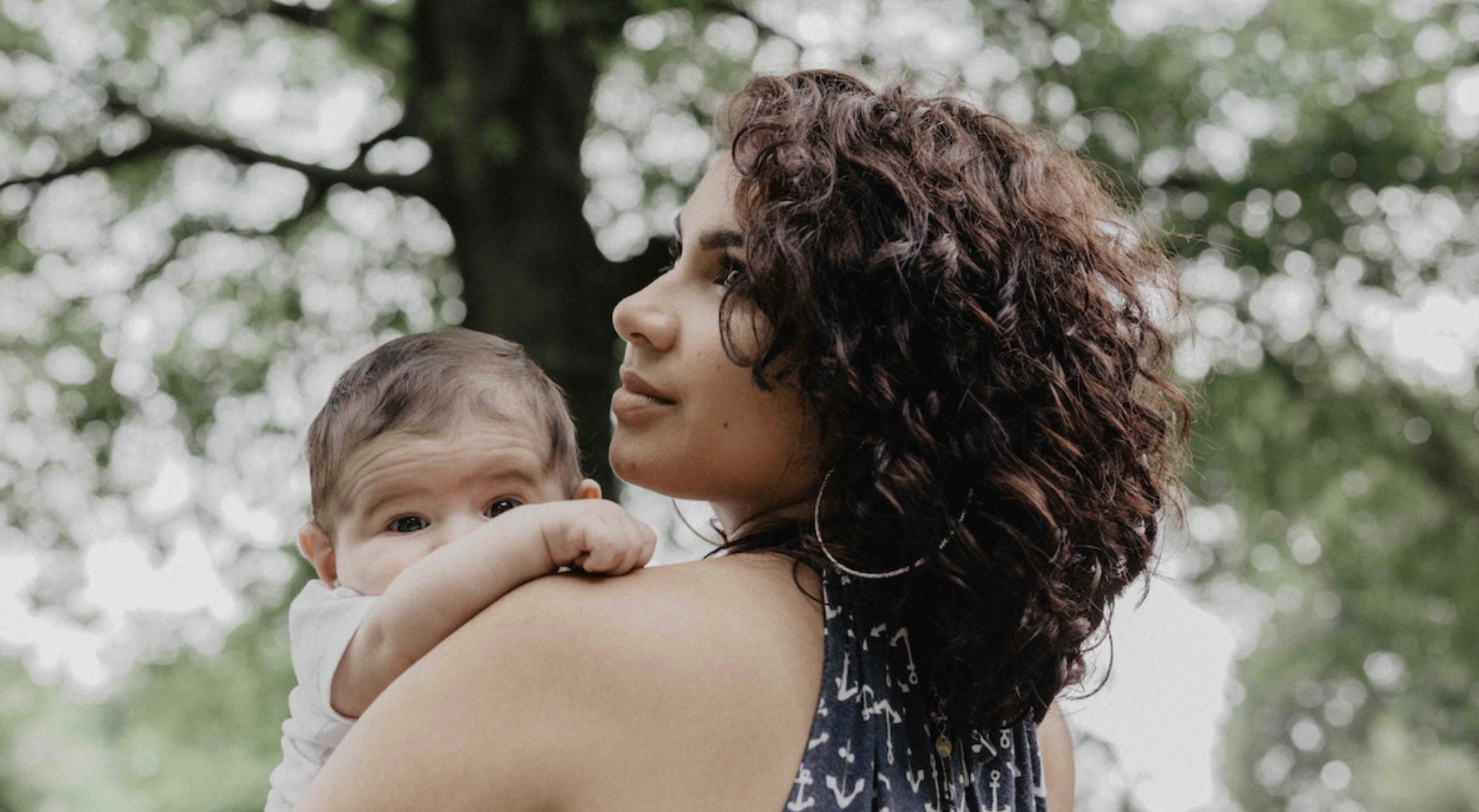 "I've been asked lots of inappropriate questions that are really none of people's business. For example, a colleague in a different department asked how I'd negotiated to have my wife carry our two children. Specifically, 'How'd you get out of that one?' (Laura Mullan, She/Her, PwC)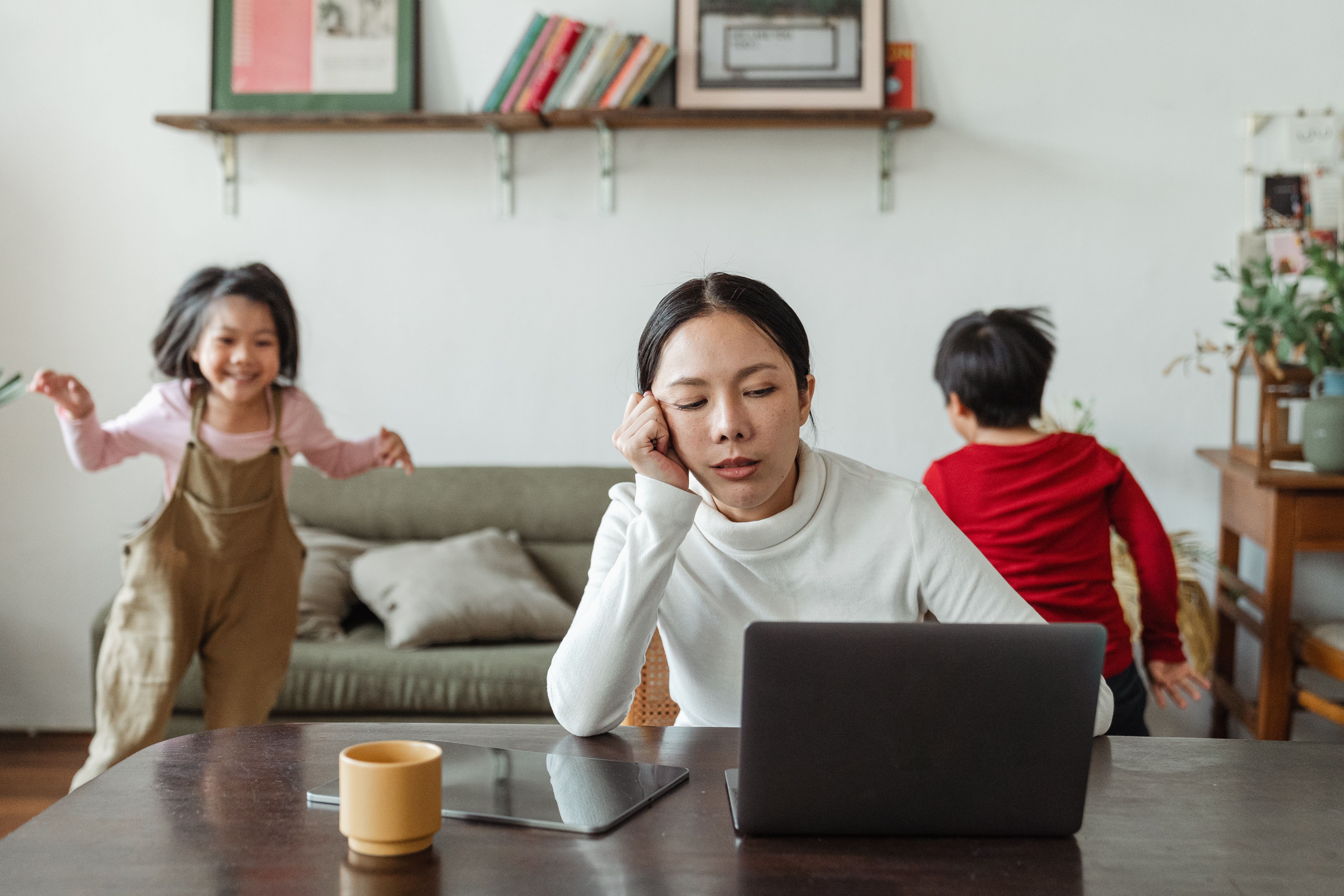 Resilience is a muscle and one that we need to continue building in 2021. While we would all like to leave the pandemic in 2020, if we fail to address it and implement strategies to mitigate against it, we are going to run the risk of burnout.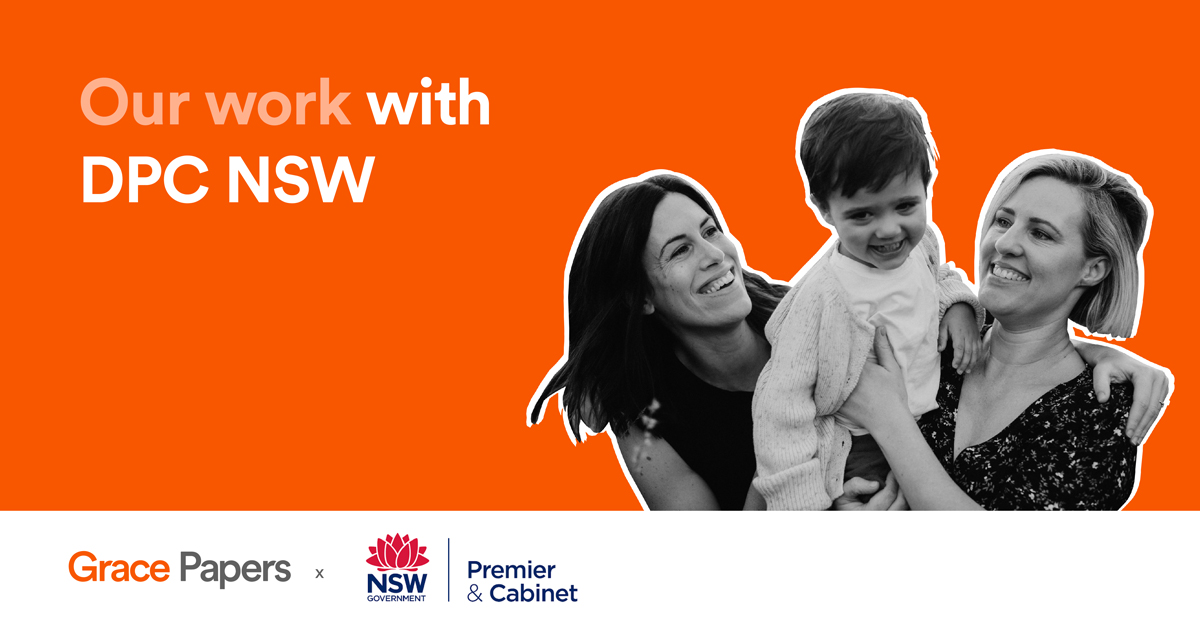 Grace Papers partnered with DPC NSW to redevelop the workplace culture and create a new vision for flexibility for current and successive Secretaries.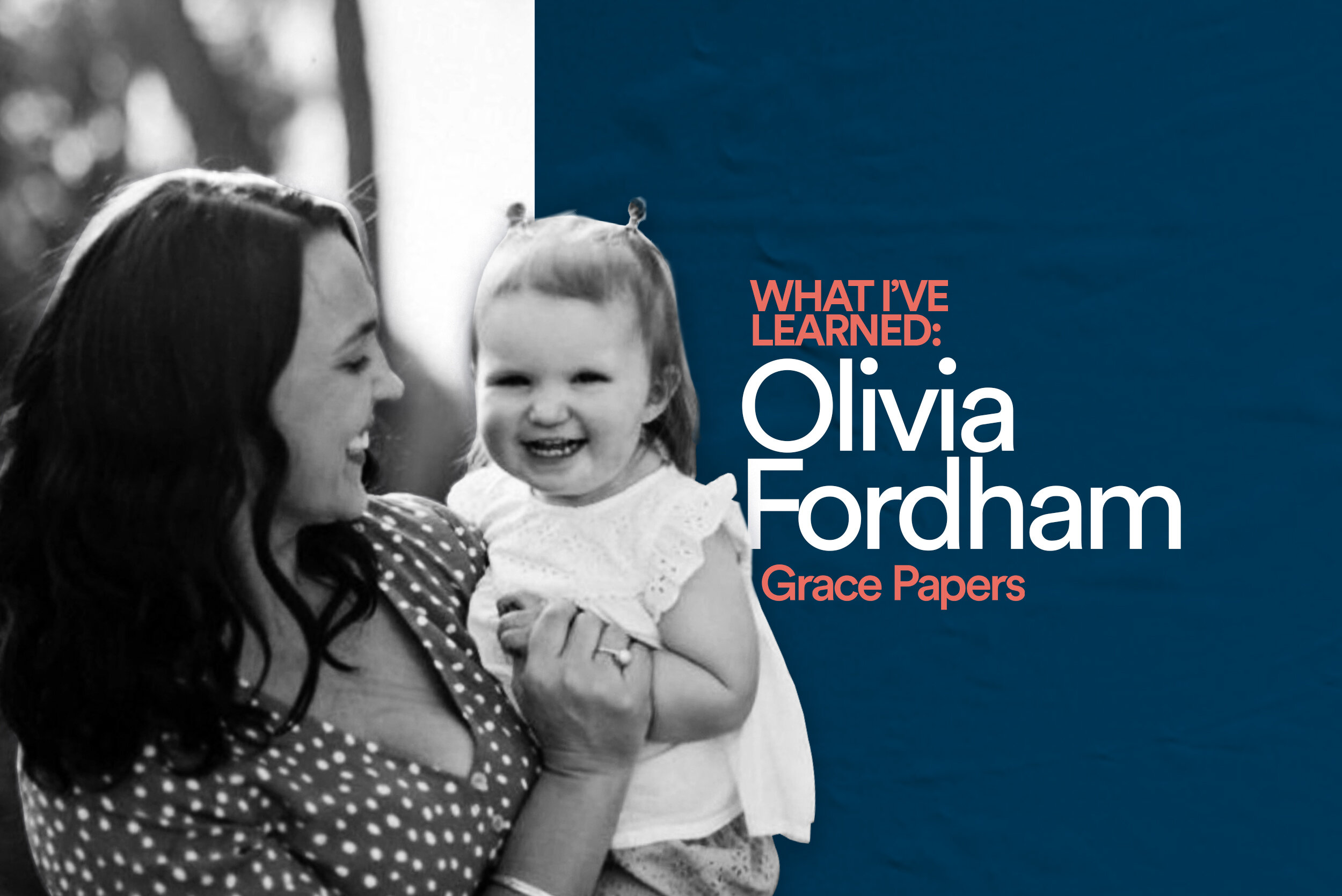 Olivia Fordham never thought someone so small could change her world in an instant. When her daughter, Sophia, arrived in March last year she was proven wrong.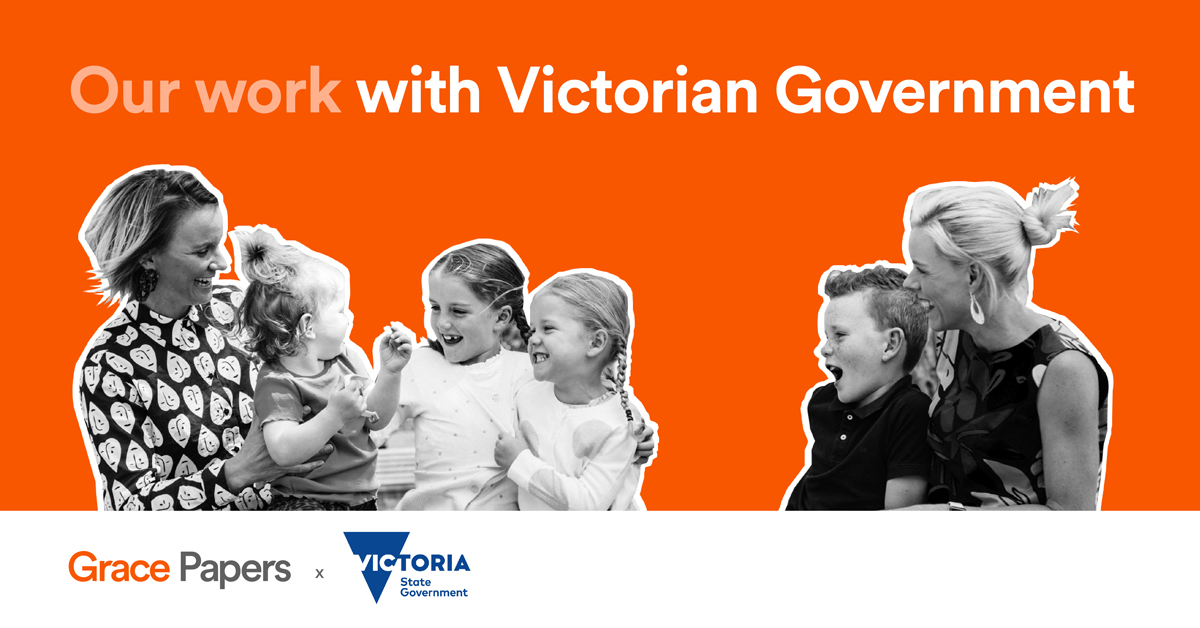 An independent evaluation of the Grace Papers program shows it is making clear and quantifiable improvements to gender equality and the confidence of working parents.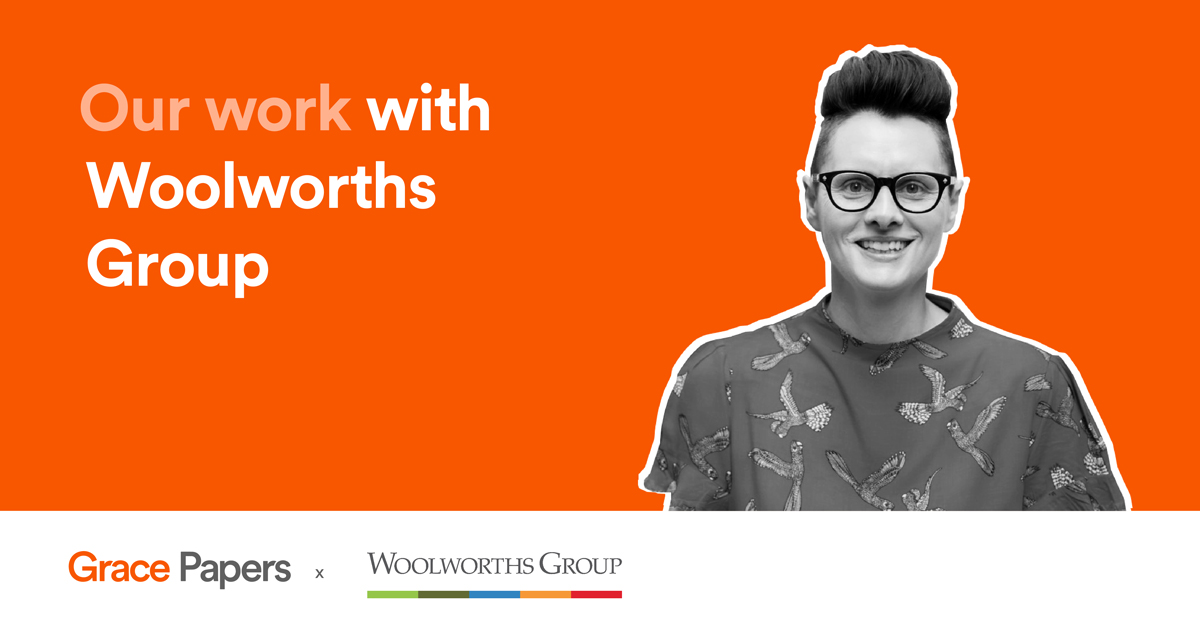 Find out how Grace Papers partnered with Australia's biggest employer, helping them improve gender balance and leverage the full potential of their workforce - whilst managing compliance, reducing discimination and boosting their reputation as an organisation that values care.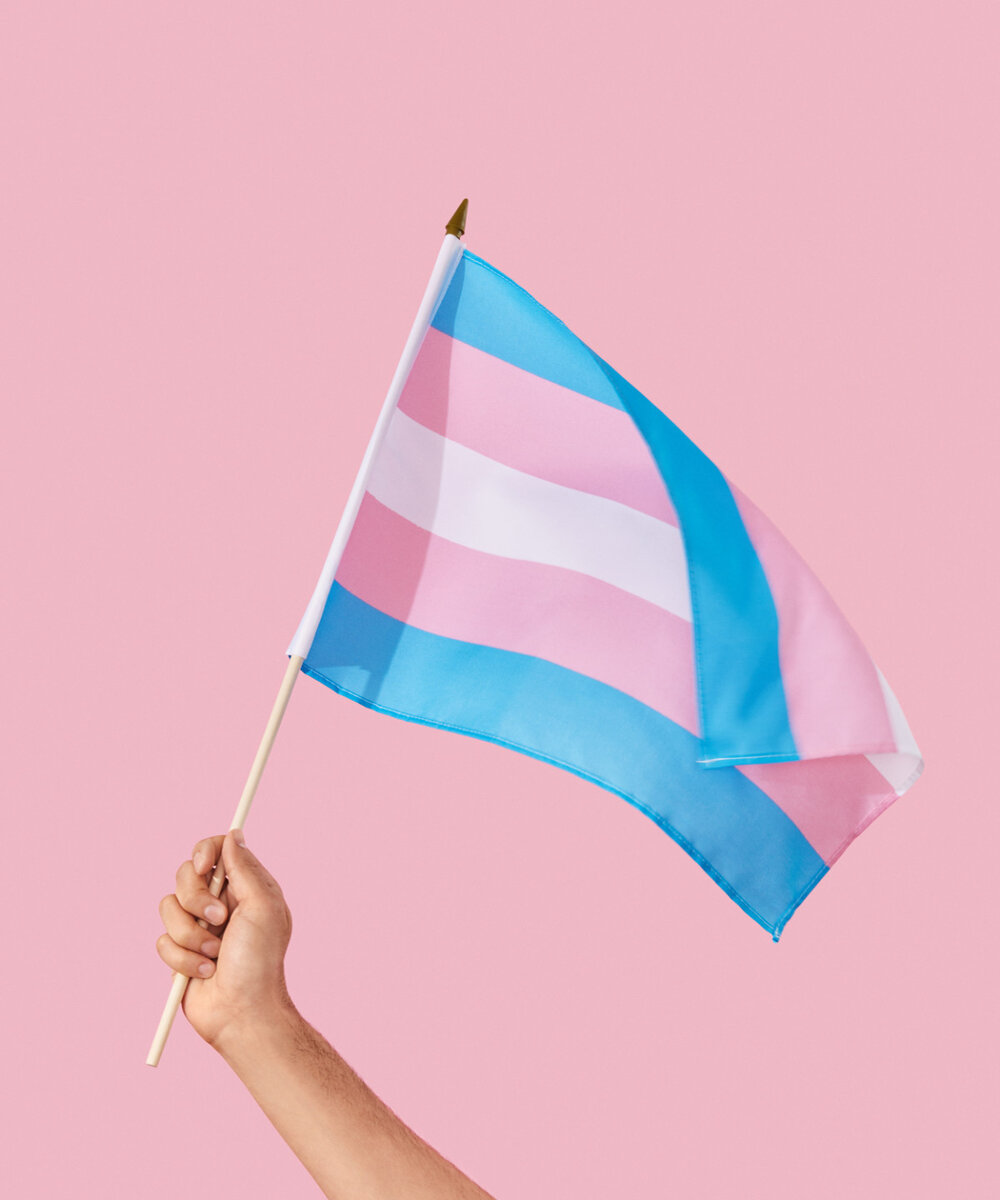 If there's one organisation that understands energy, it's Origin. As well as being one of Australia's largest energy companies with more than four million customers, the company is acutely aware of what it takes to create and maintain positive energy in the workplace.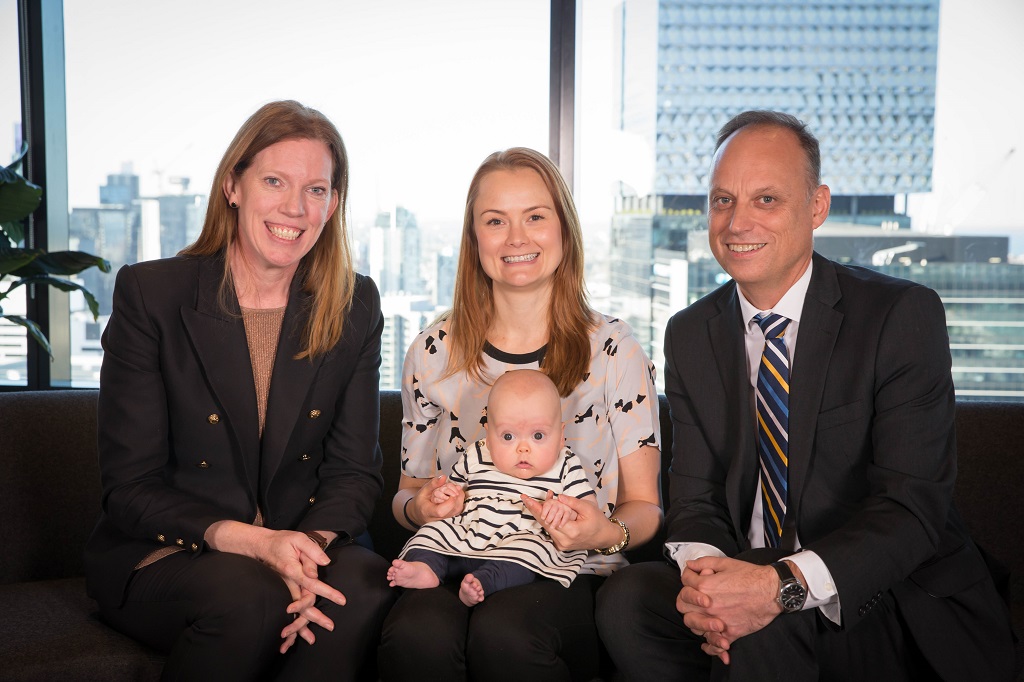 At Viva Energy Australia, our new superannuation policy for working parents demonstrates our deep commitment to our employees.

November 25th is the International Day for the Elimination of Violence against Women and marks the start of the '16 Days of Activism against Gender-Based Violence', an annual international campaign which calls for the prevention and elimination of violence against women and girls.
Our live coaching events help our community connect and find their voice on issues that matter. Sessions are virtual and feature an inspiring range of professionals and industry leaders who share both their expertise and lived experience, as we address everything from career and care to health and happiness. Best of all, the coaching format invites you to ask your questions too.

If you would like to join us for a live coaching session, please submit your request below and we will be in touch with steps to register.
"I really appreciated the chance to participate in recent Grace Papers online events. It felt like an opportunity to celebrate the workplace flexibility that was being simultaneously experienced by all the participants as a result of the COVID restrictions at the time. Grace Papers and its program has always provided me with the reassurance that 'I am not alone' and given me strength to really consider what I want my work to look like after having children.
From these recent events, the question of 'what sparks joy in your role' really struck a chord with me. I've also thought a lot more about the rituals in my life that are important to me and how best to work with those around me to communicate my needs. It encouraged me to ponder the value of the softer leadership skills in today's world. I have also thought a lot more about the role models and potential sponsors in my life that can further assist me in working towards a fulfilling return to work."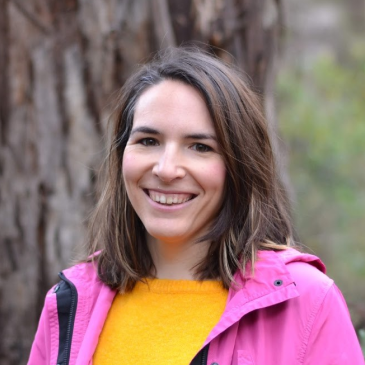 Department of Environment, Land, Water and Planning Victoria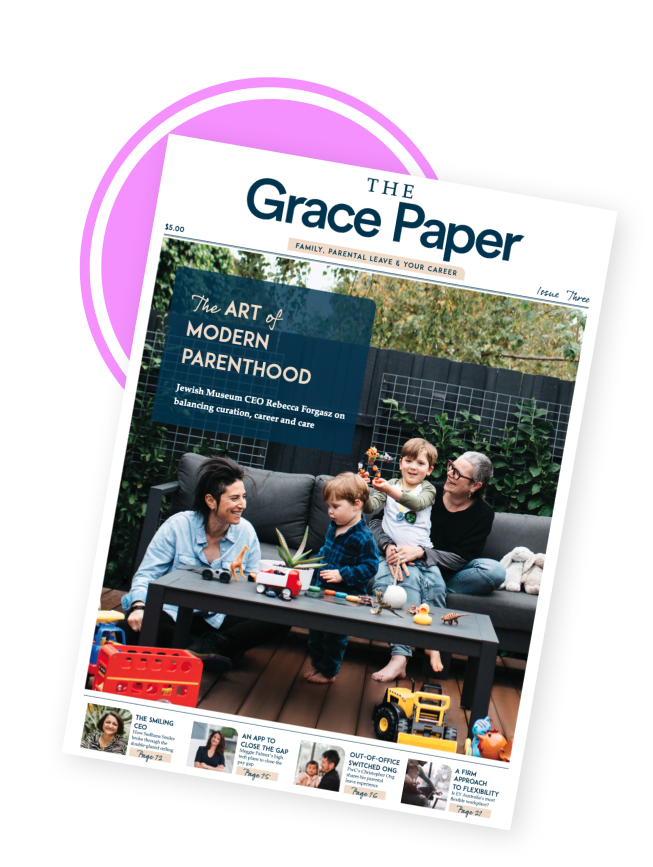 An annual collection of our thoughts, interviews and news to drive workplace flexibility and inclusion. Grab a cuppa and enjoy or send on to friends and colleagues.