We've all gotta set some boundaries!
Since workplaces and the education system requisitioned our homes last month, some of the traditional benefits of remote work – autonomy, balance and career agency – seem to have fallen by the wayside.
Just where work and school/learning begins and ends is a mystery; kids' pets and partners are part of our team meetings (dressed or not); and most of us can't even remember what day it is. Put simply, the boundaries have become blurred.
There's nothing quite like blurred boundaries overlaid with fear and anxiety to increase our need for control of something – anything – in our sphere of influence. Our need for control is manifesting at work (even in businesses where revenue has reduced by 50%, staff are telling us they're putting in 10 hour days) and at home (how's the home-schooling teacher in you playing out – obsessive-compulsive or the fun pretend teacher you said you wanted to be in your vision?!)
So how do we un-blur the lines, and set boundaries? How do we reclaim balance, and a sense of control so we can find joy in our corona juggle!
The trick is to create rituals, and to prioritise rituals of connection that punctuate the boundaries, empowering you to regain some control and flip those fears to fun!
Why rituals?
Rituals at home and at work help us in a number of ways.
Firstly, they create a sense of shared identity. Right now, that shared identity might be focused on the need we all have to prioritise care – for ourselves, for others and by staying at home, for our community. At Grace Papers, we have a morning standup at 8am for 15mins, where kids, partners, pyjamas and exercise have all featured. Its become a ritual where we celebrate gratitude, care for each other and continue to build trust and connection.
Secondly, rituals that create a sense of purpose and achievement are a powerful way to stimulate positive emotions and reduce anxiety – for yourself and your family. And we need to lean on them right now.
Thirdly, rituals can help us feel happier, closer to family and reinforce your relationship with the annoying co-worker that keeps eating the food you've clearly labelled in the fridge (Your partner. We're talking about your partner). Rituals restore control in all aspects of life and work.
Rituals of Connection matter most.
But most importantly, rituals focused on connection can help punctuate our days, set boundaries between work and care, and mark in our and our families' memories the way we want to remember this period of life in isolation.
No doubt there are already rituals you have right now, that you truly lean on. Perhaps it's that walk to the morning coffee shop? Or just making your morning coffee before the family wakes up?  Either way, it's probably something to do with coffee.
Caffeine aside, have a think about some new rituals of connection you might want to introduce that help you keep on track with your vision, for example:
Daily Standup

Shared (and hot) lunchtime meals

Siestas

Storytime (reading with or to your child)

Put the kids in school uniform on school days and get out of your activewear/footy jumper on workdays

Netflix series to watch together

Saturday night dinner party night

Family Exercise hour

Yoga/meditation/prayer
Take 15 minutes to carve out some rituals for your family.
Do this to ensure you're not just passing the time this pandemic. Align them to your vision for career and care in lockdown, commit & communicate your rituals as non-negotiables, and use them to plan your juggle.
You can login below to access to course, or do them yourself!
Login (or register) to create your rituals of connection
Some more boundary inspo…
Work boundaries
Boundaries / Respect each other's workspaces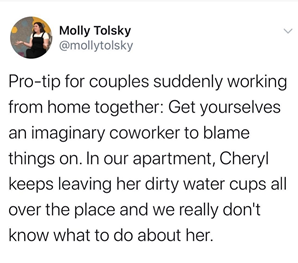 Boundaries / Use signals or signs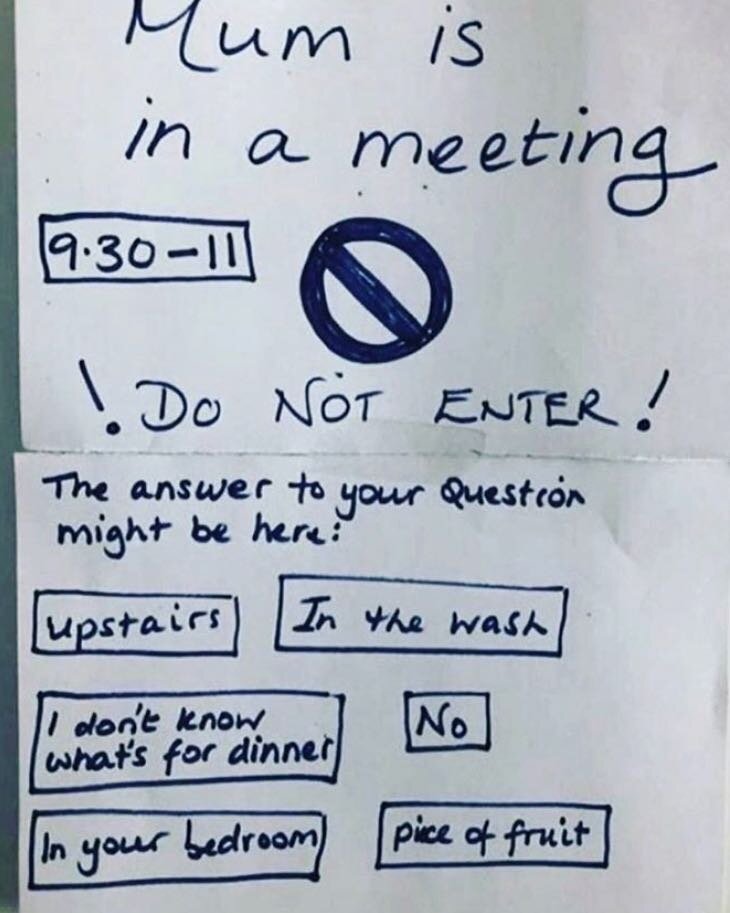 Rituals/The afternoon siesta – in training.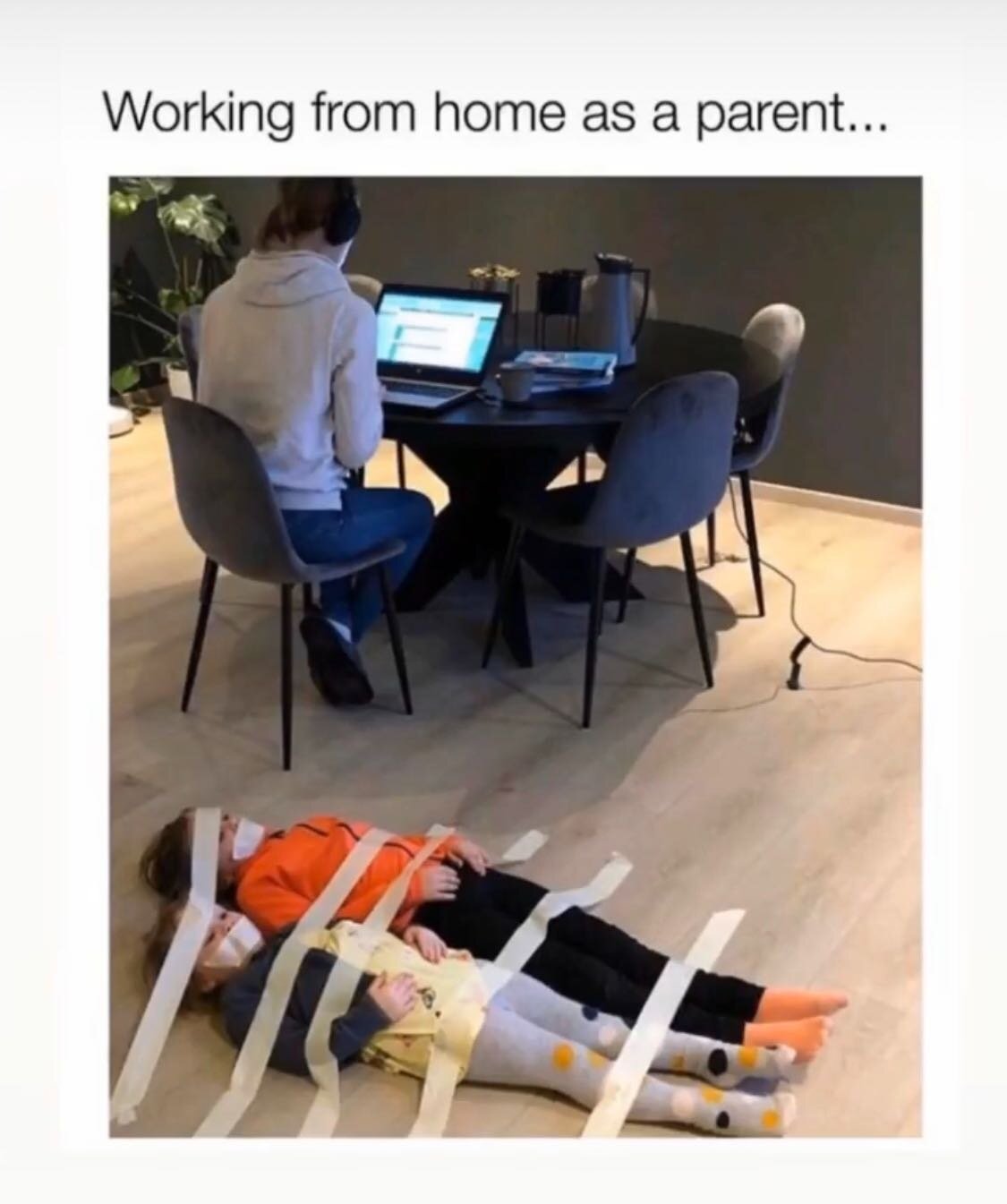 Rituals/trips to the iso playground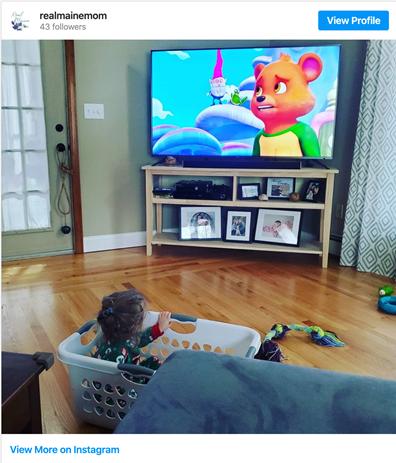 Login/Register for the Grace Papers digital coaching platform